Jetzt gibt es je ein Bild aus Heiligendamm, Hamburg und Karlsruhe sowie einige Bilder aus Genua zu sehen.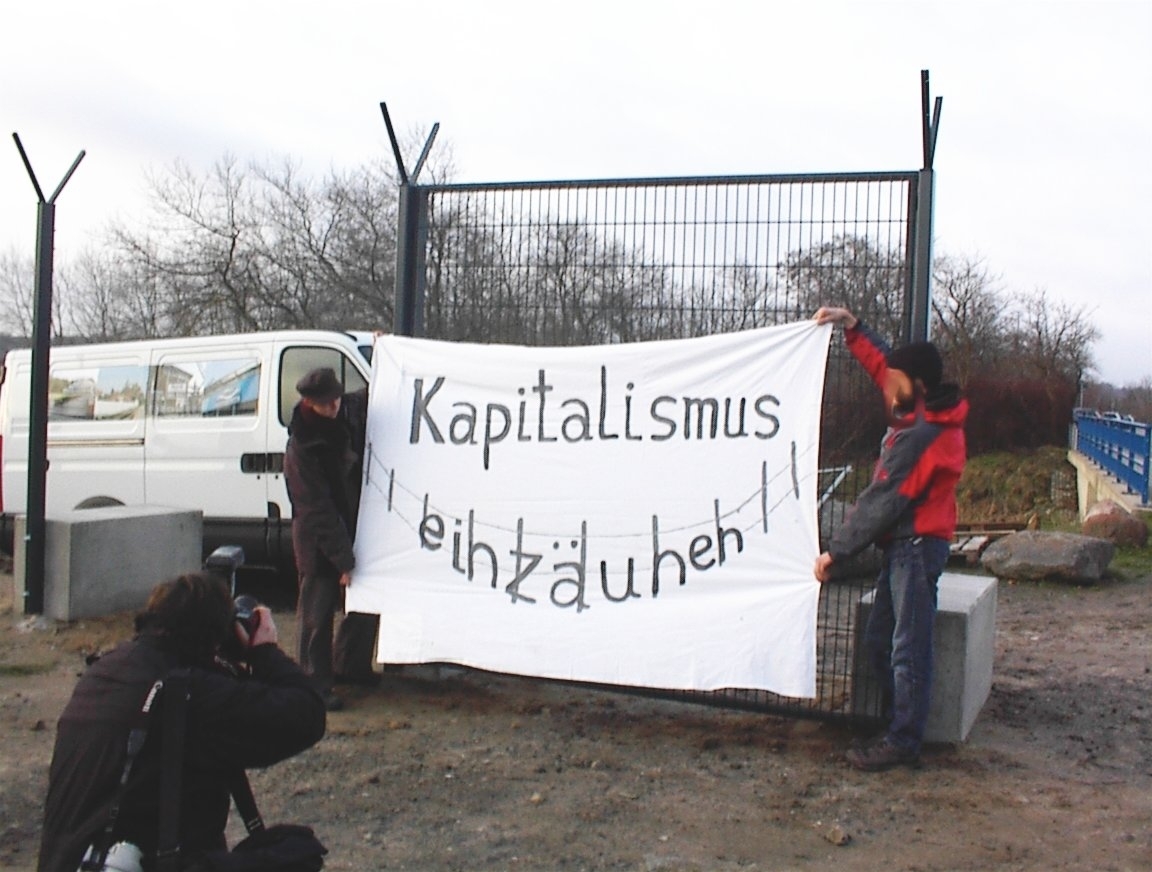 "Fence in Capitalism" (Heiligendamm, Germany)
Shut down the G8 - Behind the fence lies the beach!
(sorry for the bad quality)
Demonstration in Karlsruhe (Germany)
Peaceful protest
Peaceful protester facing a not-so-peaceful group...
The Police: your friend and helper
Good to have some protection in these hard times
Riot in action
"
You can kill the protester, but you can't kill the Protest
"
Anti-Flag, US-American Punk band
Bald gibt es noch schöne Bilder der Initiative "Move against G8".